Free download. Book file PDF easily for everyone and every device. You can download and read online Health Systems Confront Poverty (Public Health Case Studies) file PDF Book only if you are registered here. And also you can download or read online all Book PDF file that related with Health Systems Confront Poverty (Public Health Case Studies) book. Happy reading Health Systems Confront Poverty (Public Health Case Studies) Bookeveryone. Download file Free Book PDF Health Systems Confront Poverty (Public Health Case Studies) at Complete PDF Library. This Book have some digital formats such us :paperbook, ebook, kindle, epub, fb2 and another formats. Here is The CompletePDF Book Library. It's free to register here to get Book file PDF Health Systems Confront Poverty (Public Health Case Studies) Pocket Guide.
Respondents were asked whether they had been told to take medication or special foods on a regular, on-going basis. The question encompassed not just allopathic medication, but any treatment action. Socio-economic status did not influence whether an action was taken, because free clinic care and no cost self-treatment action were available. Among those prescribed a regular action, the higher income quintiles, and the very poorest quintile, were more likely to be prescribed regular allopathic medication.
The three poorer quintiles were more likely to have been prescribed special foods such as avoiding sour foods, drinking fridge water , or indigenous medicine Table 5. Figure 1 presents information on each of the 34 chronically ill case-study patients each shown as a circle. The chronic cases were not evenly distributed across the 30 households. The lines between circles link chronic cases in the same household, showing that 23 of the chronic cases occurred in 10 of the households.
Moreover, five of the six deaths occurred within the highly vulnerable households marked as white circles with and without patterns in Figure 1. In contrast, the diagnosed cardio-vascular problems tended to be in the secure group circles with lines , although, given respondents' descriptions of symptoms, it is likely that there were undiagnosed cases in the highly vulnerable group. Lindiwe and Khulekani's stories show how a combination of factors — unemployment or low grant income, livelihoods exhausted from illness and death, multiple illnesses, and limited social networks — prevented consultation:.
Both Lindiwe's husband and daughter had been employed but both had died in the last year.
With no social grant or employment income, Lindiwe 53 years was now dependant on gifts from neighbours and friends to look after a family of 10, and as a result she had insufficient resources to seek care for her own chronic illness Case HV9. Khulekani 37 years had no source of income as he had lost his job due to ill health. With no relatives to assist, he couldn't afford to seek care, and subsequently died Case HV 2 From field notes.
Obtaining an exemption from hospital fees was difficult in practice.
The importance of clinical leadership in the hospital setting
Although all except two chronically ill patients were eligible for exemptions at public hospitals due to unemployment, fees were incurred for a third of public hospital visits 32 out of 90 visits during the 10 months of fieldwork. Patients are required to provide proof of unemployment to obtain an exemption but obtaining the necessary paper incurs transport costs to the appropriate office.
The key enabling factors were financial assistance from friends or relatives, government grants, and exemptions from public hospital fees. A pension or disability grant ensured access to an exemption as the receipt of a grant was sufficient proof of eligibility. Esther 38 years had no source of income and 3 children to support. However, she had a strong social network, with parents who ensured that she sought care.
With their help she was able to secure a disability grant, and meet her own health care costs as well as other basic needs for the household. From field notes. For those with no income, dependant on gifts from the family, the cost burden of monthly hospital care could be much higher. Without formal social support, other highly vulnerable households failed to obtain regular care. Although income was unpredictable or insufficient at times, vulnerable households were generally able to meet basic needs.
All the 11 chronic cases from vulnerable households had sought care in the past, or were able to do so during fieldwork. The 8 cases in the secure group had sufficient resources to seek care during fieldwork. Phosiwe Case S4 went regularly to hospital for her check up and to collect her hypertension tablets. Sufficient resources to seek care did not necessarily result in regular treatment and control of symptoms because of health system weaknesses and the unavailability of inputs and services required for chronic care.
For example, only 4 of the 11 chronic cases in vulnerable households, and 5 out of 8 chronic illnesses in the secure households, were treated regularly Fig 1. Weaknesses were of various types. The chronically ill respondents diagnosed with TB, high blood pressure, as well as HIV, had all attended a public hospital to commence treatment. For example, Ernest Case HV15 visited the district hospital 4 times in the first month of his illness, firstly to treat his sores, secondly, for a TB test, and thirdly to obtain his TB results and have an HIV test.
On his fourth visit his results were not ready and he was told to come back in 2 weeks. With each visit he had to pay transport costs and a consultation fee. For example, Decan a 7 year old boy from a highly vulnerable household, Case HV11 had been unable to complete a course of TB treatment because of his mother's death. Although he was told he had to return to hospital to start a new course, his family did not take him because regular trips to hospital were unaffordable.
Patients with hypertension had to attend a hospital to obtain a confirmed diagnosis and appropriate prescription. Elphas Case HV12 was the one exception. After shopping around at different primary care clinics for several months, causing considerable delay, a nurse at his local clinic provided treatment without a hospital visit. Respondents complained that public clinics repeatedly ran out of drugs. For a highly vulnerable household such as Elphas's Case HV12 , the regular stock outs at his closest clinic led to 'shopping around', non-consultation and self-treatment, rather than wasting funds on transport for a fruitless trip to his local clinic.
High blood pressure patients from secure households also faced regular drug shortages. As a result Ruth Case S8 took a sample of her pills to the local chemist who sold her some without a prescription, and Phosiwe Case S4 regularly returned to the district hospital to ensure she had the necessary supply of pills. In comparison, Elphas Case HV12 from a highly vulnerable household who had more complex symptoms and an unclear diagnosis did not have the funds to go the chemist or to visit the hospital.
Referrals between public clinics and hospitals were common. The general pattern was initial identification of a chronic problem at the clinic, diagnosis and prescription at a hospital, and then either continued treatment at the hospital or referral to the clinic.
Across the three livelihood groups, there were more successful referrals than failures. A variety of reasons explain the failures that did occur. Most common were the lack of an ambulance, or household inability to pay for transport and hospital fees. In one case differing diagnoses by the clinic and the hospital led to a failure of communication between the two leaving the patient confused as to where she should go for subsequent treatment Case V3 Losta. In another, the necessary paperwork was not completed and when the family tried to trace a patient they were told that she had been discharged, when in fact she had been referred to a hospital further away Case V2 Nomsa.
Patients in this setting appeared relatively 'unempowered', unlikely to ask questions to clarify what to do next and likely to get 'lost' and give up. In particular, highly vulnerable households seemed less likely to take alternative action. For example Decan's siblings just continued to ask for TB treatment from the clinic Case HV10 , and Lindiwe resorted to not consulting and the use of herbs to control her symptoms Case HV9.
The access barriers for Decan Case HV11 and others from highly vulnerable households included the transport costs of getting to hospital. Sipho Case HV14 had been unable to complete a previous course of TB medication due to transport costs, and during the fieldwork became critically ill. An ambulance was not available to take him to hospital or to return him back to the clinic after his inpatient stay.
On the first occasion all the drivers were attending a meeting; on the second, there was no ambulance in a suitable condition to transport patients. In contrast, patients from the secure group were able to pay the taxi fare to hospital, or use a relative's car. For most chronic illnesses, regular attendance at a facility is crucial, and tracing non-attending patients is a necessary, but difficult task. The impact of failure to follow up with patients can be seen within the 30 case study households.
Within the year prior to the start of fieldwork, there were 6 identified cases of TB that had not been cured, 4 of which had resulted in death. The difficulties in following up patients are significant, given staff shortages, lack of a system for reimbursing nurses for transport costs, and the difficulty of tracing patients. Despite these problems there were two cases of nurses going out of their way to reach out to patients experiencing difficulties in accessing care.
In one case a nurse was worried about Sipho TB 23 years old and so visited his mother so that she could give appropriate advice Case HV In the second case, the nurse visited Ruth HBP 77 years old to ask her to return to the clinic to collect her high blood pressure pills Case S8. For 13 of the 34 illnesses, respondents could not explain their illness, and did not have, or had not accepted, an allopathic diagnosis, despite seeking care, often more than once, at a public health facility Fig 1. The case below shows how the lack of a clear diagnosis combined with problematic patient-provider interactions could lead to inappropriate treatment action or no action.
Kulani an year-old boy had had difficulty breathing for several years. At one monthly visit his mother said he looked as if he had had a stroke as he was unable to straighten his fingers. The following month he fell from a sofa with a 'terrible headache' , after which his leg and hand became stiff. His mother explained that neighbours said the illness was caused by vukulu when social norms have been broken by borrowing items from the husband's relatives while others said he had a stroke.
After the fall the family consulted a prophet, a traditional healer and a clinic, which referred him initially to a local hospital, from where he was referred to a regional hospital. No family member was allowed to accompany him in the ambulance to either hospital, and with no funds for transport, the family could not talk to a doctor. They did not appear to have explanation for his illness or knowledge as to what was appropriate subsequent action.
When Kulani returned in poorer health, his family saw the hospital treatment as a failure, consulted a faith healer rather than return to hospital, and the child died soon afterwards. Case HV3. Without sufficient knowledge of their condition or treatment, some patients switched numerous times between healers 'healer shopping' , unclear as to who could provide relief. In November, during an episode of shingles, Glory 45 years visited a traditional healer, a Zionist Christian church prophet ZCC , and 2 public clinics.
In March with severe headache, dizziness, vomiting, and diarrhea, she became unconscious and unable to move for 3 days. Her husband took her to a ZCC prophet, who said it was caused by witchcraft, but he couldn't cure her. Her husband insisted she visit another faith healer. Over the next few months she continued taking blessed tea from the ZCC, and began to feel stronger. In June she began to cough and consulted a local clinic.
Although clinic staff asked many questions, they gave her no explanation for her poor health. The cough continued after she had completed treatment from the clinic, and so she continued with the 'blessed' tea from the ZCC, but didn't return to the clinic. In July as the stomach cramps and chest pains became worse and were accompanied by numbness in her fingers, she visited a second different clinic.
Although the staff treated her well, the clinic had run out of medication, and she was advised to go to the pharmacy. But Glory had no money left as her funds had been spent on a taxi fare to attend the clinic, and she returned home without medication Case V3. Glory's costly and unproductive shopping around between providers contrasted sharply with her husband's, Clifford. Clifford Case V11 completed his course of TB treatment primarily because Glory reminded him to take his medication, collect his repeat prescription, and insisted he go back to hospital after he had prematurely stopped taking his pills.
Glory clearly understood in this case the need to return to the same facility and complete treatment, but either a lack of a diagnosis, or the stigma associated with any diagnosis that had been given to her, prevented her from returning to the same facility. Lunghile on the other hand, doubted the effectiveness of the treatment for his chronic illness, because it did not lead to cure. Lunghile 43 years had recurring sores around his waist, which ' seemed as if it was about to stop after a visit to the hospital ,' but only to return after the treatment had finished.
Pursuing universal health-care provision in Lao People's Democratic Republic - ISSA News - ISSA
During the 10 months he did not return to hospital to obtain further treatment to control his symptoms, despite his continuing ill health, explaining he wanted to cure his illness rather than just control the symptoms. Case V2. Despite its importance, effective communication by a provider is not a simple task. The following case illustrates this:. He received a counseling session on living positively with HIV that he relayed in detail in the field interview.
Ernest's openness about his status, and his disclosure to his family, suggested Ernest had accepted his HIV status. In July the field notes record: 'He told me that they changed his treatment. They even explained that he has another type of illness not HIV. He told me that they gave him tablets for the burning inside. If they could have given me the ones that they are giving me now I was going to be a much better person.
I didn't say anything because I felt happy when they changed my treatment. When I took them I feel much better than when I was taking the other drugs ". Case HV15 From field notes. Although Ernest had initially accepted his status, assisted by a thorough counseling session, several months later, due to confusing messages from health providers, he believed he had another illness.
When patient-provider interactions were productive, they not only enabled the patient to take the appropriate action, but also had two important additional effects. First, with sufficient understanding of the problem, and convinced of the efficacy of treatment, highly vulnerable households were able to explain and justify their need for financial support to members of their social network, enabling access to care. Second, patients and their families gained considerable experience of their disease and became a community resource that the health system could draw on to assist other patients.
Sipho's household had no income, other than gifts from family and friends, due to the recent death of his father.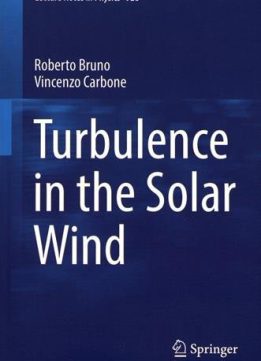 Sipho 23 years old had been treated for TB last year, but had defaulted on treatment. When he attended a clinic, the nurse thought he was hiding something, and so visited his home to talk to his mother. After an inpatient stay he had to attend the clinic for daily injections for 3 months.
His mother had sufficient understanding to explain and justify their need for financial assistance. As a result friends and relatives provided approximately rand a month, in a community where the average per capita income was rand a month. Later on the clinic allowed the family to collect his pills when he had to travel to find work to support the family. Subsequently the mother became a volunteer in a local TB DOTS group, and gave informational and emotional support to others, as it had been given to her. Case HV Jafeth 11 years old had had an uncompleted course of treatment for TB.
He was taken to a second hospital where TB was not diagnosed but he was treated for other illnesses. Due to his continuing symptoms he was taken to a traditional healer. A neighbour advised the mother to take him back to the original hospital. The mother did so, but the nurses berated her for taking so long to return. The mother, humiliated, lied saying the child's parents were not at home, and that she was a neighbour who had come to the child's rescue. After returning home, the child was sent to his grandmother's to be looked after.
Lindiwe's son, Case HV The humiliation experienced by Jafeth's mother did not 'empower' her to be of assistance to others. Instead she felt unable to ensure her son's return to health and this responsibility was passed to her mother. In contrast, the knowledge Sipho's mother gained from interaction with the nurses 'empowered' her to become a resource within the community.
In most cases patients faced a combination of two or more of the access barriers distinguished above. In particular, patients who had more prolonged conditions with complex symptoms often had fewer resources, and were unable to take alternative action when faced with health system weaknesses. The combination of inability to pay the costs of seeking regular care, health system weaknesses, and unproductive interactions could lead to a breakdown in cooperation and trust between provider and patients. In the case described below, hospital staff did not understand the constraints Vusi faced due to poverty, and their unsympathetic treatment combined with weaknesses in the provision of care led Vusi to give up on public facilities.
Vusi 41 years contracted TB while at school, but with insufficient income, had been unable to complete various courses of treatment. At 30 years old she was cured of TB, but the hospital continued to give her medication for continuing symptoms. When she explained these at the hospital — ' they hospital nurses said we have cured you of TB, we can't cure you twice. It seemed as if I was troubling them'. On one visit to the hospital, the doctor recommended a blood test. She didn't inform the nurses, and they didn't do a test. On the subsequent visit, the nurses refused to let her join the queue to see the doctor without the test.
Several times Vusi joined the queue, but then would be made to sit out on the side. Eventually the test was done. On returning for her results a few weeks later, she found the nurses hadn't sent off the bloods. They took the test again. On the next visit, there was an outstanding debt on her account from recent visits that she was unable to pay.
The hospital refused to give her the test results until the amount was paid, but a doctor intervened. Vusi had also attempted to obtain a disability grant available to those on TB treatment, but the social worker said she couldn't request a grant because the doctor hadn't completed the correct paper work. She was told to return on another day. Towards the end of the fieldwork Vusi had given up on the public health system, and was a regular attendee at the ZCC church and their treatment of 'blessed' tea, where she was encouraged her to give up her pills.
Case V5 Field notes. Vusi's story is one of provider irritation with a patient who defaulted due to poverty, who now suffers from symptoms resulting from 20 years of TB and treatment, and who does not always follow instructions. It is also a story of patient frustration with a health system that did not seem to acknowledge her continuing symptoms, and at times obstructed her attempts to obtain care and a social grant.
4. Health Systems Research
The breakdown in cooperation led to a failure to deal with a chronic illness. This paper presents survey data and in-depth case studies of patient interactions with health services, intended to explore from patients' perspectives the factors preventing or causing the breakdown of regular chronic care in a resource poor setting. Households were selected using the socio-economic profile of the population in the surveillance site to ensure that their experiences were typical of chronic patients within the broader area.
The findings reported here show health care is not being sought for a substantial proportion of chronic illnesses, with many of those who have sought care not receiving regular care. Poor case identification and under-treatment have been shown to be important in other South African studies. Internationally, evidence shows high levels of mortality due to uncontrolled chronic disease.
Availability of chronic care services is a first, and obviously central, factor influencing identification of illness and access to care. Respondents in the study faced a series of problems that included: insufficient clinical services at the clinic level necessitating referral, interrupted drug supplies, referrals that were hampered by a lack of ambulances, and weaknesses in administrative processes. Various South African studies on the quality of care provided at public facilities for hypertension and diabetes, for example, identify similar factors: nurses with insufficient knowledge to treat a particular chronic condition [ 22 — 25 ], a lack of functional equipment such as baumanometers, broad BP cuffs, or equipment of measure blood glucose levels leading, for example, to hypertensive patients being referred to hospital to initiate treatment [ 22 ], medicine shortage [ 22 , 26 , 27 ], and inadequate patient record keeping[ 28 ].
A recent review of health services research on chronic care in South Africa also identified increasing patient numbers, acute staff shortages, short consultation times, poor communication between staff, and lack of continuity of care by the same doctor as barriers to providing effective service [ 29 ]. Internationally, studies report lack of medication[ 30 ], lack of adequate clinical care [ 31 — 34 ] as well as high workloads and poor doctor motivation [ 30 ].
Tackling the identified problems in the South African setting is likely to require strengthening clinical primary level services to reduce the need for hospital visits, as well as improving transport provision and drug supplies. Of particular significance is improving the processes e. In addition, poor human resource management, and failure to recruit and retain sufficient health workers in rural areas, constrain service provision[ 35 ].
Strategies such as task-shifting to staff with lower levels of clinical skills [ 36 , 37 ], and use of community health workers or expert patients [ 38 , 39 ], are likely to be important in enabling the health system to reach out to those struggling to obtain access to care. Inability to pay is a second factor preventing access to chronic care, as repeated consultations for a chronic condition can be a costly expense for poor households.
Livelihoods exhausted from previous illness and death, continuing multiple illnesses, very little or no income, and limited social networks to provide financial assistance, prevented consultation for highly vulnerable households. The findings show the monthly cost burdens for repeated trips can be exceptionally high. Those households with income, strong social networks, receiving social grants, or exemptions from public hospital fees were able to seek care regularly, incurring much lower cost burdens.
Although there is a growing international literature on the affordability of heath care [ 40 — 44 ], as well as literature on the household impact of illness and death as a result of catastrophic diseases such as HIV[ 45 ], there is little published evidence on the cost burdens of recurring chronic care. The review showed the largest cost from HIV were those associated with death, indicating regular treatment was not commonly available. Disease specific studies from South Africa have broadly noted that the lack of finances was an impediment to regular clinic visits [ 47 ], and following a prescribed diet[ 48 ].
The cost of traveling to hospital was also found to be prohibitive, and consequently many patients ran out of medicines between hospital visits [ 48 ]. However, there are few detailed South African studies of the costs of chronic care.
Breadcrumb.
Poetics?
e-Finance: The Electronic Revolution!
Curve Number Hydrology: State of the Practice.
GHW5: Contents, upcoming launches, where to buy the book.
Main navigation!
Alternative and mainstream media : the converging spectrum.
Given the costs incurred as a result of repeated consultations for chronic care, policies that protect poor households from the financial burdens are crucial in facilitating access to care. Ensuring existing exemptions reach intended beneficiaries is a first step. Another would be to exempt all patients suffering from specific chronic diseases from all user fees [ 49 ].
Decentralising from hospitals to clinics, strengthening outreach activities, such as home visits by community health workers would also reduce the cost burdens faced by households significantly, as well as directly increasing access. The third important influence over access is the acceptability of health services, defined as the social and cultural distance between health care systems and their users [ 5 ]. Over the same period, it built centres of excellence on a small number of sites to deliver cancer care, heart and vascular care, transplantations and neurosurgery.
Established in , the Care Management Organisation manages relationships with insurers and handles the billing, reporting and compliance that comes with risk-sharing. It crunches the numbers to identify opportunities to improve quality and bring down costs. It also takes charge of patients with particularly complex needs to improve their care, and brings disparate primary care, hospital, social care and voluntary services together to work as a coherent team.
Every month, the analytics staff in the Care Management Organisation search their claims and clinical databases to identify those patients whose medical history and use of health services suggest the need for more active and co-ordinated care. A team of nurse case managers and social workers works with enrolled patients to surface the underlying problems that are contributing to their ill health, identify the changes that will make a difference, and pull together the medical, social and voluntary services needed to turn their lives around.
Geriatricians, psychiatrists, pharmacists and other specialists give advice where needed. The nurse case managers draw in specialist teams to help with specific problems such as access to food or housing. Nobody is simply going through the motions — ticking boxes to count the numbers of patients who got a call or received a care plan.
They prepare the housing application, hound the housing department to do something, or sit with people in their interviews with housing associations if required. One senior nurse described a year-old patient with diabetes, heart disease, learning disabilities, anxiety and depression.
Health systems confront poverty
The nurse case manager was working with her to improve her diet and ensure that she took her most important medications. They were looking for a chaperone to ensure she attended the visits they had set up with her primary care doctor and a psychiatrist. They were working with housing services to remove the dead rats, bugs and spiders that had stopped domiciliary care workers from visiting.
They were asking social services to investigate the possibility that she was suffering abuse in her home, another possible contributor to her regular emergency department visits. Nothing was off limits. Whatever the problem, they were searching for a solution.
Children need your help
Underpinning these efforts is a hard-nosed focus on continuous improvement and achieving measurable results. Primary care and hospital doctors meet quarterly in learning collaboratives to compare performance and share the results of improvement projects. None of our interviewees claimed that Montefiore was a perfect health system. This is now an extremely large system serving a population of more than 3 million. There is ongoing work to bring different parts of it together, such as incorporating the new hospitals into the group and linking some hospital specialists more closely with primary and community services.
Although it now has , patients under risk-based contracts, Montefiore still serves many patients under fee-for-service arrangements. If more people were under capitation, Montefiore might go even further to reduce the need for hospital treatment and move care into the community. In , Montefiore suffered a significant shortfall in one of its risk-based contracts, the result of higher than expected costs for a small number of patients.
Montefiore became the poster-child for the Pioneer accountable care organisations programme when it announced the best performance scores of the 32 pioneers in their first two years. In the fifth year of the programme, Montefiore achieved a 96 per cent performance score on 30 metrics covering preventive health, treatment for high-risk groups, care co-ordination, patient safety and patient satisfaction.
If cut-and-paste approaches to health system design worked, we would all be enjoying excellent health care. We cannot simply dismantle a century-old health system, like London Bridge or a Greek temple, and reassemble it on foreign soil. The wiring and the plumbing are all different. Local NHS health systems face similar challenges to Montefiore and, in many cases, are pursuing similar solutions. But the jury is out on, say, whether the details of US accountable care contracts, replete with risk transfer and incentives and penalties, can bear the trip across the Atlantic.
It highlights the benefits of health care organisations adopting a broad perspective on their social purpose: being willing to apply their skills to the most pressing health care or broader problems facing their communities, even when that leads them far outside their own institutional walls. Indeed, it offers a particularly ambitious objective for consideration: the objective of using the skills and resources of health care to address inequality and achieve social justice.
This is what appears to have allowed Montefiore to see past the hospital boundaries, escape the straitjacket of conventional health care and focus on what mattered to its population. It also reminds us of the importance of consistent leadership and consistency of purpose.
Real Analysis with an Introduction to Wavelets;
Modellrahmen;
Recent Developments in Video Surveillance!
Design and Implementation of Sigma Delta Modulators (ΣΔM) for Class D Audio Amplifiers using Differential Pairs;
Chinese Herbs and Herbal Medicine Essential Components, Clinical Applications and Health Benefits..
Genuine Diamonds Found in Arkansas?
Applications of Neural Networks?
Dr Foreman led Montefiore with vision and courage for two decades. Dr Safyer studied at the Albert Einstein College of Medicine, completed his residency at Montefiore, became its medical director in and has now been chief executive for 10 years. Montefiore has now pursued its vision of integrated services and population health, not for the five years of a forward view, but for at least three decades. It has made strides in short periods without waiting for changes to payments or contracting to deliver progress, but it has taken decades to build an integrated system and touch the social and environmental problems causing ill health in a poor community.
Montefiore makes the case for large academic medical centres and hospitals, the health care organisations with the greatest resources in most countries, to take responsibility for building the missing primary, community and social infrastructure needed for an effective health system. Some hospitals in the English NHS are working to support the local primary care system. Montefiore throws down the gauntlet by demonstrating the scale and pace of change that a large hospital group might engineer.
Montefiore shows what health care organisations with sufficient ambition can do to support their most deprived populations. The number 5 tram from Manchester to Oldham tells a similar story to the 4 train from Manhattan to the Bronx. If that means that expensive doctors should travel to poor people, that behavioural health should park next to primary care, that we offer taxis and bus tickets, we should do so. Montefiore also shows what health care organisations can achieve through sustained strategic partnerships with the other public and voluntary organisations that touch local communities.
Health care organisations cannot have a profound impact on wellbeing on their own. They need to work in broad coalitions if the ambition is to tackle intractable social problems. Montefiore does not see its work with partners outside health as a secondary activity, something to turn to when the waiting lists are eradicated. Partnership is integral to its mission and critical for its effectiveness.
For those with the most complex needs, Montefiore presents a model of care management applied on an industrial scale with precision and determination. It highlights the advantages of bringing doctors, nurses, social workers and others together in a large organisation capable of providing effective support for case managers and investing in rigorous care management processes.
It reminds us of the need to bring health care and social support together. What is the point of lecturing a patient with diabetes on her diet if she is about to lose her house? It also highlights the need for the economists, programmers, researchers, data and analytics that can tell us if our interventions are working. The danger when we dissect successful health services and label their component parts — the risk stratification algorithms, the motivational interviews, the holistic care plans and the population health solutions — is that we look past the magic of what makes them work.
County Health Rankings and Roadmaps Mahler : Ladies and gentlemen, the Bronx Is burning: , baseball, politics, and the battle for the soul of a city. New York : Farrar, Straus and Giroux. Centers for Disease Control and Prevention CDC website. Available at: www. Foreman S Jonsen AR, Stryker J eds Levenson D Montefiore : the hospital as social instrument, Kania J, Kramer M Marmot M The health gap.
London: Bloomsbury Publishing. Martin D Bronx community needs assessment final draft. New York State Department of Health website. New York State Comptroller The prevalence and cost of asthma in New York State. Office of the New York State Comptroller website. Paccione GA Wallace R I am an American, now living in the U. US hospitals and clinics feel like they go above and beyond to what they are required to do by proactively creating relationships with patients and not seeing them as another number not saying that NHS nurses and GP's don't.
One reason for this could be the way Americans pay for their own insurance, but if we look at this within the NHS, this can be achieved. Notice how one thing Montefiore did was produce their own GP's and Nurses. Why isn't this done more in the U. We speak about integrating systems but we can't even supply the staff to run these services. Yes, we cannot pick up the Statue of Liberty and assemble it here, but we can definitely take bits and pieces and implement them within the NHS and see how it functions.
One thing I have noticed thus far, is the lack of risk people are willing to take. I've read an article on the KF a few months back discussing how people in the NHS get nervous to take high-level risks that may produce high-level rewards and I completely agree. This is a well-written article that more people need to read and familiarise with. Somethings gotta give or I fear that the so beloved NHS is headed towards privatization. The notion of what the public may want seems absent from your comments and indeed the article. The UK population wants no part of this nonsense - they want a properly funded and fully public NHS and an end to cuts and privatisation.
Simon, thank you for your comment. In my opinion, working with evidence based approach has brought the NHS to where it is. The lack of risk has slowly deteriorated the rut spinning in the same hole. Yes, you are correct in stating that many Americans have no insurance, but do you know why? And yes medical debt is one of the top reasons why Americans are in debt. Your view on what the public might want could be a reason for this downfall.
The biggest focal point I believe, should be how can the NHS produce, fund and keep Doctors, nurses and staff. With he U. In all I believe there is no perfect model yet , but still we can learn from different approaches and not be shy to try something new and radical. Montefiore in the bronx on street! I'm sorry to hear that you were unhappy with the care your Grandpa received.